Meet the winners of our 2020 SWSG Pittsburgh Strong Awards!
Company/Organization Winner: Women of MSA Safety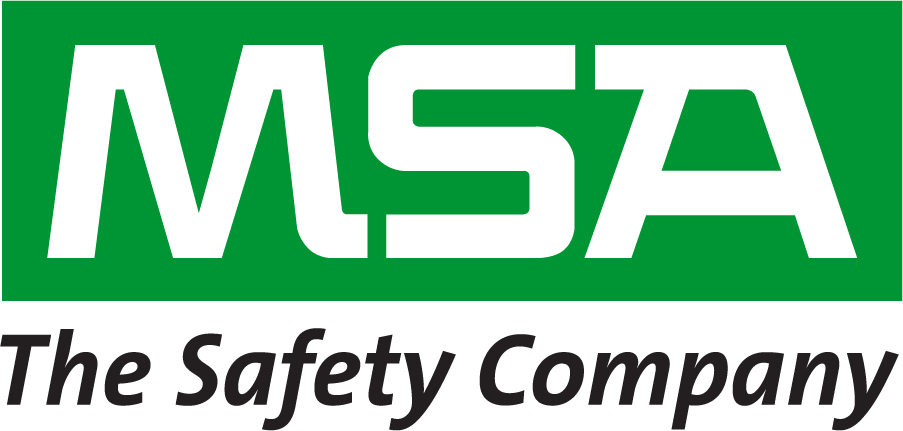 Established in 1914, MSA, based in the Pittsburgh area, is the global leader in the development, manufacture and supply of safety products, including self-contained breathing apparatus, respirators, head protection products, firefighter turnout gear and boots and fall protection devices.
MSA realized the threat of COVID-19 early on in the pandemic and quickly assembled a daily task force to respond. At the forefront of the effort was Anne Herman, Vice President of Global Operational Excellence, who dramatically increased MSA's production of air purifying respirators and leads global supply chain operations, including mitigating supplier disruptions to ensure essential workers are getting the PPE they need.
MSA has an astounding track record of advancing women within the company and making it a priority. And in this current moment, they have so many amazing women working to make great things happen including:
Caitlin Falstitch, Global Distribution Manager, who ensured the transportation of 100,000 donated disposable respirators to AHN facilities
Stephanie Reese, Global Environmental, Health, and Safety Manager; and Gail Slater, Cranberry Plant  Manager, who work daily to protect MSA's essential workforce with safety procedures.
Glennis Williams, Vice President and Chief Human Resource Officer; and Nina Faber, Executive Director of HR for the Americas, who have led a people-first approach to the entire pandemic, including phasing out careful plans to reconnect MSA's workforce around the world.
Professional Woman Winner: Zita Iwuoha
Zita Iwuoha is a resident care coordinator, a nursing supervisor and infection control preventionist at Kane Regional Center in Pittsburgh, PA.
She is the founder and CEO of Zita's Healthy Beginnings, a non-profit organization that seeks to reduce maternal and infant mortality through fertility education, prenatal care and safe delivery. Zita's Healthy Beginnings is also raising awareness on the increased childbirth risks women from minority groups experience in the Pittsburgh area, Western PA and the U.S. in general. The organization has also engaged in the war against the COVID-19 pandemic by organizing local women who make cloth face masks for the population in Nigeria and beyond.
Born and raised in Nigeria, Zita studied in her home country, earning her RN at Mater hospital, Afikpo, and becoming a registered midwife at the school of Midwifery Abiriba, Abia State Nigeria.
Having earned her BSN in 2007 from the University of Phoenix, Zita relocated to Pennsylvania, where she added to her regular duties a series of volunteer efforts in refugee resettlement, Reiki practice, and Montessori early childhood education.
In 2010, Zita authored a book entitled, "Disposing Yourself to Total Healing: Exploring its Physical and Spiritual Dimensions."
She is currently at work to earn her Doctorate in Nursing Practice (DNP), at Purdue University.
College Woman Winner: Lisa Oguike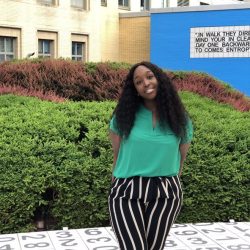 A rising junior at Carnegie Mellon University, Lisa works tirelessly to advocate for inclusion and equity on her campus and around the world. In addition to her studies in International Relations and Politics and Engineering in Public Policy, Lisa runs a nonprofit called Pillars of Love that provides goods to orphanages in her home country of Nigeria.
On her campus, Lisa:
Serves as Director of Diversity and Inclusion in Student Government
Sits on the Dietrich Dean's subcommittee on Diversity and the task force pushing for campus-wide inclusion
Sits on the board of the University's Academic Review and Disciplinary Board, ensuring accountability in discipline
Is on the Model UN and Moot Court teams
Serves as a Peace Corps Ambassador
Is part of the National Society of Black Engineers and serves on the e-board of the Young African Leaders Association
Is part of the Pre-Law Society
Lisa is also a regional leader with Girl Up, an organization that works globally to ensure access to basic amenities for girls are met. She advocates at the highest levels for girls' rights, including calling and writing letters to the US Congress and hosting campus-wide empowerment events.
Lisa is inspired to fight for equity after growing up in Nigeria and experiencing an oppressive political climate and one that did not advocate for citizens' rights. Now, she makes it her mission to advocate as widely as possible and mentor others to follow in her footsteps!
Elementary Girl Winner: Jane Allan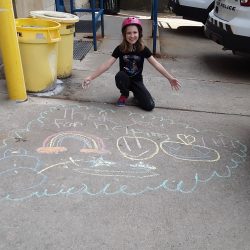 Since she was a small child, Jane has always embraced volunteering and serving others. A third grader in Pittsburgh, she's spent the last few years volunteering at her local food pantry, creating welcome home kits for Operation Troop Appreciation, helping at the NCJW's Children's Waiting Room, and participating in Good Deeds day. Her obvious love of service inspires those around her to give with a smile!
Jane is inspired to serve by her  grandmother, also named Jane, who passed away when she was born. Her mother, Sarah, has shared the story of Jane's grandmother's heart for service and willingness to help others in the community. Jane's grandfather and step-grandmother also make it a priority to be generous in the community, which Jane takes as examples for her own life.
During the COVID-19 pandemic, Jane sought out ways to help others. She and her family filled small bottles with hand sanitizer to give to people in need through their local police station. They also drew pictures and hung them around the necks of the bottles to spread cheer. Jane and her sister also drew pictures to accompany masks that a local person was making to donate to healthcare workers.
Jane has also held lemonade stands and donated the proceeds to the NCJW's children's waiting room and loves to spread joy to kids by putting stickers inside books donated to local children. After each volunteer experience, Jane asks her mother whether they can do it again!
Special Recognitions
Monica Henderson, University of Pittsburgh
Monica Henderson is a 21-year-old college mentor attending the University of Pittsburgh. She has been involved with SWSG for almost four years now.
Dr. Jessie Ramey, Chatham University
Jessie B. Ramey, Ph.D., is the Founding Director of the Women's Institute at Chatham University and Associate professor of Women's and Gender Studies. She is also the Founding Chair of Pittsburgh' Gender Equity Commission. Dr. Ramey is a historian of gender, race, working families and U.S. social policy.
Thermo Fisher Scientific
At Thermo Fisher, their mission is to enable customers to make the world healthier, cleaner and safer. In partnership with the FDA and regulatory authorities around the world, they are committed to expanding the availability of diagnostic testing to prevent the spread of this disease.