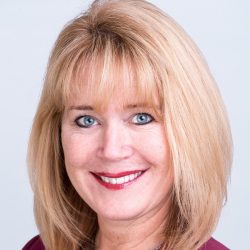 Jane Ypsilantis
Head of International Roadshows
Natixis Investment Managers
Jane Ypsilantis serves as Head of International Roadshows for Natixis Investment Managers. She manages a global team responsible for supporting business development & client retention efforts for the firm's activities taking place outside the United States. She collaborates with firm and industry thought leadership to set priorities and direct speaker talent. Working in concert with both internal & external stakeholders, Ms. Ypsilantis and her team are responsible for all operations, logistics, and regional compliance for presentation content.
Prior to joining Natixis in 2013, Ms. Ypsilantis was Director of Media Relations at McNeil, Gray & Rice Strategic Communications in Boston, Senior Account Manager at SHIFT Communications in Newton, and began her professional career at John Hancock in Boston, where her senior-most role was Manager of Marketing & Communications.
Ms. Ypsilantis, a mother of three, has been a long-time supporter of mentorship for youth in her own community. She served formerly as Den Leader & Pack Secretary for Boy Scouts of America, Troop Leader & Town Committee Member for Girl Scouts of Eastern Massachusetts, and as a Sunday School teacher in her local parish. She currently serves on the Steering Committee of the Women in Natixis Network (WINN – Women's Leadership Initiative), and is a Charity Champion for Strong Women, Strong Girls (SWSG) in the firm. Ms. Ypsilantis joined the Board of Directors for SWSG in 2019, also serving as Co-Chair of the Communications Committee.
Ms. Ypsilantis received a Bachelor of Science in business management from Colby-Sawyer College, and holds an MBA from Suffolk University.