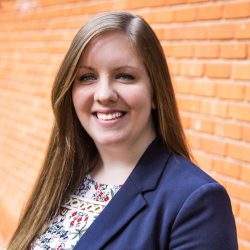 Kimberly Baston
Managing Director, Pittsburgh
Strong Women Strong Girls Inc.
Kimberly Baston joined Strong Women, Strong Girls (SWSG) in December 2017 as Communications & Special Projects Associate. While working to build infrastructure and support systems for both staff and volunteers, Kimmi held several different roles within the organization and was ultimately promoted to Managing Director of the Pittsburgh office in October 2020. SWSG is a female mentoring organization that serves over 1,100 women and girls in Pittsburgh annually.
In her role, Kimmi manages all activities and staff in the Pittsburgh office, oversees program and fundraising execution, spearheads all major organizational events, and liaises with the organization's CEO and Board of Directors. She is pursuing a certification in Project Management and works as a Nonprofit Consultant with Horner Consulting.
Before joining Strong Women, Strong Girls, Kimmi served as a communications professional in Clinical Marketing at UPMC in Downtown Pittsburgh. She graduated from Waynesburg University with a degree in journalism, marketing, and public relations after spending two years as the Executive Editor of Waynesburg's national award-winning student newspaper. Kimmi's time at Waynesburg secured her passion for both communications and service, which she seeks to combine in her work today.