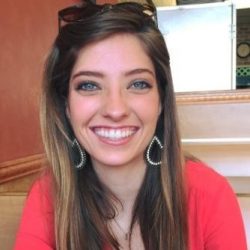 Lauryn Bates
Executive Assistant
Lauryn Bates joined Strong Women, Strong Girls (SWSG) in November 2020 as the Executive Assistant. Her strong acumen for administration and experience with nonprofits allows SWSG's leadership team to focus on growing the organization and reaching more girls and women throughout the greater Boston area.
Lauryn graduated from Texas A&M University in 2016 with a Bachelor of Science degree in Community Health. Upon graduation, she moved to San Diego, CA where she worked for several organizations in the health sector. Lauryn's expertise ranges from organization administration to human resource analysis. Lauryn also brings both professional and volunteer experience in the nonprofit sector with organizations including Girls, Inc. (Dallas) and Make-A-Wish (San Diego).
Lauryn lives in Jamaica Plain with her husband, Taylor. She enjoys dancing, hiking, and traveling to quaint New England towns.