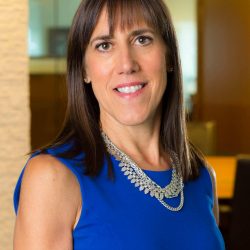 Elaine Stokes
Board Member
Vice President, Portfolio Manager
Loomis, Sayles & Company
Elaine Stokes is an executive vice president, portfolio manager and co-head of the full discretion team at Loomis, Sayles & Company. She has 31 years of investment industry experience and joined Loomis Sayles in 1988. Elaine is a co-portfolio manager for the firm's flagship Loomis Sayles Bond Fund, which won the 2009 Morningstar Fund Manager of the Year award in the fixed income category. She is also a member of the firm's Board of Directors.
Elaine also co-manages a variety of mutual fund and institutional strategies, including the Fixed Income, High Income, High Income opportunities, Institutional High Income, Investment Grade Bond, Investment Grade Fixed Income, Multisector Income, Strategic Monthly Income and Strategic Income funds, and the Loomis Sayles Multisector Full Discretion, Core Plus Full Discretion, High Yield Conservative and High Yield Full Discretion strategies. Prior to becoming a portfolio manager in 2000, she had experience working in high yield, global and emerging markets. Elaine has served as a senior fixed income trader and portfolio specialist.
Elaine is co-head and founder of the Loomis Sayles Women at Work Network and is on the executive board for the Strong Women, Strong Girls nonprofit organization. She earned a BS from St. Michael's College.
Established in 1988, the Morningstar Fund Manager of the Year award recognizes portfolio managers who demonstrate excellent investment skill and the courage to differ from the consensus to benefit investors. To qualify for the award, managers' funds must have not only posted impressive returns for the year, but the managers also must have a record of delivering outstanding long-term performance and of aligning their interests with shareholders'. The Fund Manager of the Year award winners are chosen based on Morningstar's proprietary research and in-depth evaluation by its fund analysts.
"I am involved in SWSG to support girls and women in our communities. I believe it is extremely important for women to support one another in any way we can if we are to gain true equality and influence.  I believe the SWSG model which uses mentorship and role models to allow girls and women to see possibilities while forging relationships attacks a few key areas that have held back women throughout the centuries.  We aim to highlight, celebrate and teach of women's successes and abilities, while giving women and girls the skills and confidence to build a strong network and the confidence to succeed."