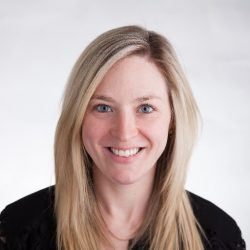 Meredith Klein
Vice-Chair, Communications Committee, Co-Chair
Vice President, Public Relations
Comcast — Keystone Region
A nationally recognized and award-winning leader, strategist, editor, creator, storyteller, analyst, trend spotter and team player, Meredith Klein is Vice President of Public Relations for Comcast's Keystone Region, a four-state territory which includes Pennsylvania, Ohio, West Virginia and Maryland. Responsible for providing strategic leadership and counsel to internal and external communications, she drives innovative, integrated communications strategies designed to deliver on business goals.
Prior to joining Comcast, Meredith most recently served as Director, Public Relations for global wellness retailer GNC, where she was part of the senior management team transforming the company through externalization of the renewed brand. Before GNC, she spent nearly a decade in the agency world including six years at Brunner – best known for its award-winning Super Bowl commercial "The Journey" – where she stood-up the agency's PR practice, redefined and operationalized services, built an agency team, and provided direct client leadership to local, regional, and national B2B and B2C brands including The Home Depot, 84 Lumber, Reliance Worldwide Corporation, Huffy Bicycles, and Bruster's Real Ice Cream.
Meredith is an advocate for diversity, inclusion, and female leadership, and currently serves as vice chair for Strong Women Strong Girls, on the board of directors for Pennsylvania Women Work, and on the Executive Leadership Committee for the American Diabetes Association of Western Pennsylvania and Eastern Ohio. She previously served on the board of directors for the Pittsburgh Women's Alliance and the Public Relations Society of America's Pittsburgh chapter.
She been honored as a "Rising Star" by PRDaily, "50 Under 30" by The Drum, "30 Under 30" by the Pittsburgh Business Times, "Rising Star" by PRSA Pittsburgh, and is a two-time Pittsburgh Young Athena nominee.
Meredith has been featured as a speaker at events including "The Future of Communications Conference" by PRDaily and Ragan Communications, "Mentoring Monday" by the Pittsburgh Business Times and Atlanta Business Chronicle, and "A Conversation About Women in the Workplace" by the Pittsburgh Business Times, among others.