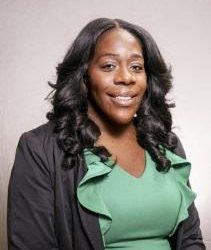 Tamaira Ridgley
Clerk
Global Procurement Lead Commodity Manager
US Steel
Global Procurement Lead Commodity Manager, US Steel
Tamaira Ridgely is a native of Pittsburgh, Pa. and a Global Procurement Manager at U. S. Steel Corporation, a steel industry innovator for more than 120 years. She has worked at U. S. Steel for 19 years and her responsibilities and experiences range from Pension and Benefits, to Enterprise Resource Planning (ERP) for strategic consulting, and to several roles within Global Procurement. Today, she leads a team responsible for the execution of the company's global procurement and sourcing strategy related to Indirect Material and Refractories. She is also the Supplier Diversity Program co-chair responsible for building a diverse supplier portfolio that enhances the company's supply chain, increases their competitive advantage, and reflects their business objectives.
Tamaira earned her undergraduate in Marketing at Robert Morris University in 2004 and went on to receive her Master's Degree in Business at Carlow University in 2009. In 2019 she received her Certified Professional Supply Management (CPSM) certificate through the Institute of Supply Management (ISM) and is currently pursuing her certification in Supplier Diversity. Tamaira has been an active member of the Pittsburgh community for over 10 years serving in a variety of roles including as a Professional Coach for Strong Woman Strong Girls (SWSG); a member of the planning committee for the American Heart Association's "Go Red for Woman" annual fundraising event; being named one of the Pittsburgh Courier's "FAB 40" award recipients in 2014; and completing the first public EDGE (mentoring) cohort through Align Leadership in 2016. From 2019 to current, Tamaira serves as a current Board member and Diversity, Equity, and Inclusion (DEI) Executive Committee Co-Chair for Strong Woman Strong Girls (SWSG).
At U. S. Steel, Tamaira continues to be an inclusive thought leader that strives for respect and equal opportunity for every employee while driving business results and enhancing the employee experience. She was an early member of the company's first two Employee Resource Groups (ERGs) when founded in 2007; and today she continues to align to one of the company's core business values, Inclusion and Diversity, serving as the President of the LEAD (Leveraging and Enhancing All Diversity) ERG since 2013. LEAD is a multicultural group that supports people of color and their allies by leveraging the mix of diverse thought, personal background, and professional education to promote an inclusive environment while driving visibility and accountability for I&D and other business goals.​ With the support of Tamaira's leadership, LEAD has been an influential front-runner in the company's strategic transformation around I&D by empowering employees to have courageous conversations, keeping socioeconomics disparities at the forefront, and joining the communities across the world in meaningful connections to benefit all backgrounds.