Join Into Spring with us on April 30th!
Strong Women Strong Girls (SWSG) is hosting its annual Jump Into Spring Event on Saturday, April 30th, 2022!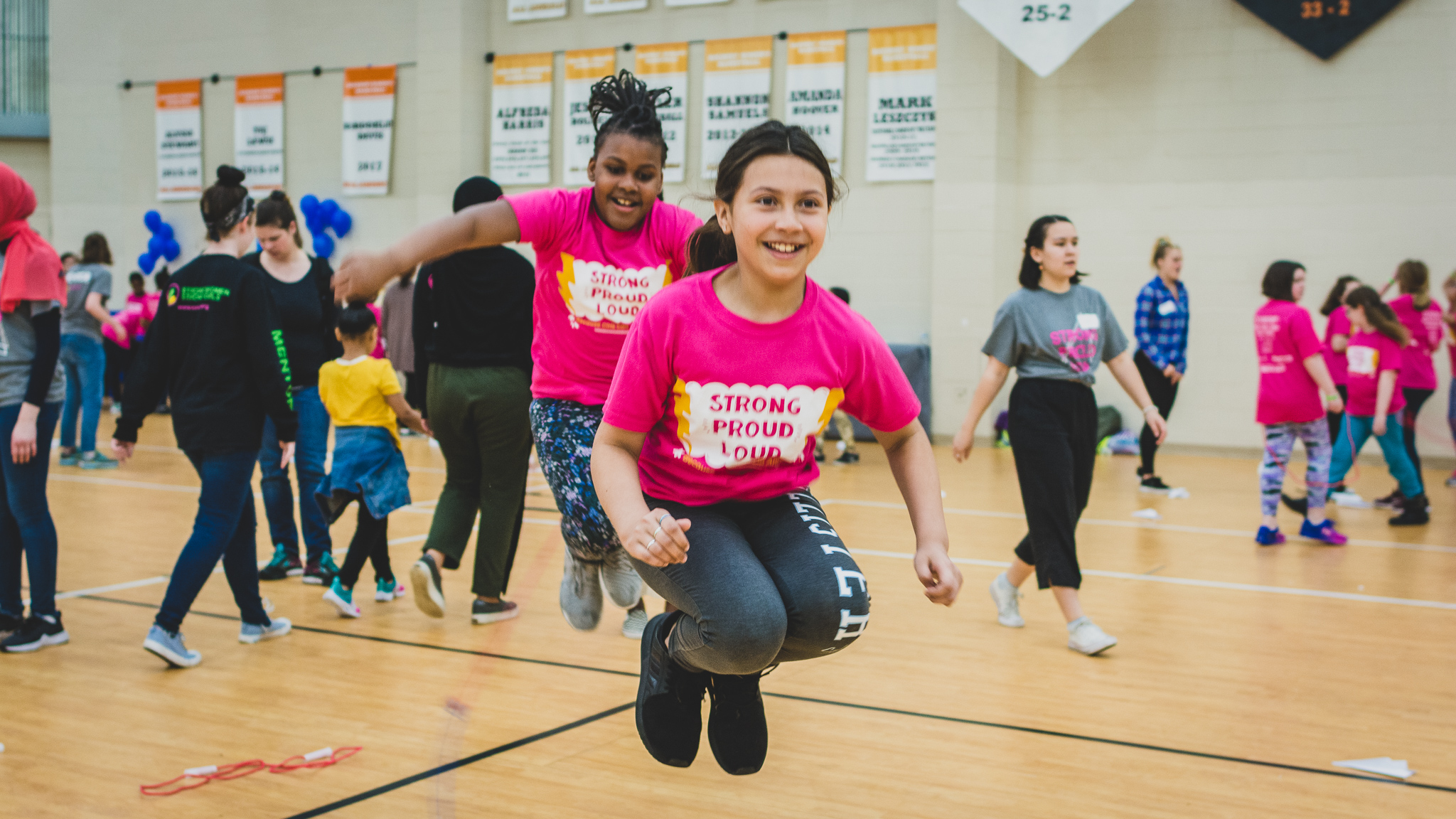 We are excited to bring this event back in person after a two-year hiatus due to the COVID-19 pandemic. Jump into Spring brings together all of SWSG's stakeholders: mentees and their families, college mentors, corporate sponsors, and volunteers under one roof to celebrate confidence in women and girls! Attendees experience SWSG first hand with interactive activity stations, opportunities to meet the staff and volunteers that make our program happen, and ways to learn more about our organization.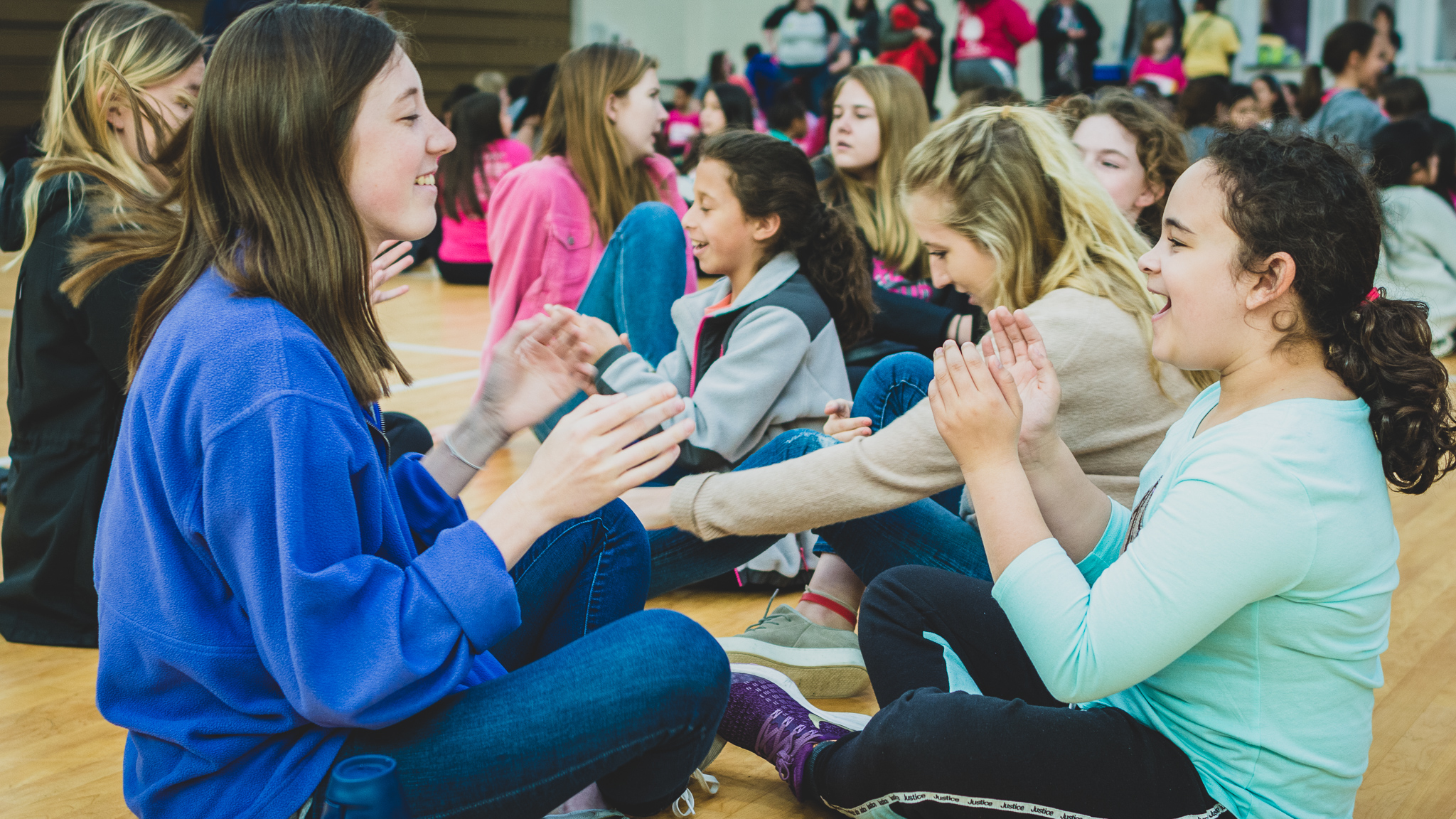 New this year, there will be special programming throughout the day highlighting local artists. To keep the event festive, Jam'n 45.5's DJ Chubby Chub will be playing today's latest hits throughout the day! We are just getting started scheduling speakers and artists, so stay connected with us on Instagram and Facebook as we announce new sponsors and artists leading up to the event.
Registration:
If you are a parent or guardian of a mentee and need to register, please email Allison Andreola at: aandreola@swsg.org.
If you or your company are interested in sponsoring the event or being a vendor on April 30th, please reach out to Samantha Lawson at slawson@swsg.org.
If you are a site facilitator, volunteer, board member, or anyone else and are interested in attending, please email Allison Andreola at: aandreola@swsg.org.

FAQs:
1. Do I need money for this event?
This is a free event! All activities, performances, the event t-shirt provided to each registered mentee, and food will be provided at no cost to you. We will have vendors, an ice cream truck, and merchandise for sale that you would need money for, but none of this is required for you to participate in.
2. Can I drop my child off at this event?
All minors must be accompanied by a parent, guardian, or approved chaperone.
3. Is this event open to the public?
This event is free and open to all mentors, mentees, their families, and anyone who received a registration link. If you want to register and did not receive a link please contact us at aandreola@swsg.org. 
4. Do I have to register for this event?
While registration is highly preferred, it is not mandatory. We are basing the space, merchandise, and food on the registration numbers. If you do not register we cannot guarantee these items for you. However, if you decide to come last minute please do! We will just need to collect your registration information upon arriving at the event.
5. Do I need to come for the entire event?
Jump Into Spring is from 11a.m.-2p.m. We would encourage you to come for the entire event so you don't miss out on anything! If you need to come late or leave early that is completely understandable.
6. Are masks or vaccination required for this event?
Masks and vaccination are not required for this event. The safety of our attendees is our first priority, which is why we are abiding by all CDC, State, and Boston guidelines. We encourage anyone who would feel more comfortable wearing a mask to do so.