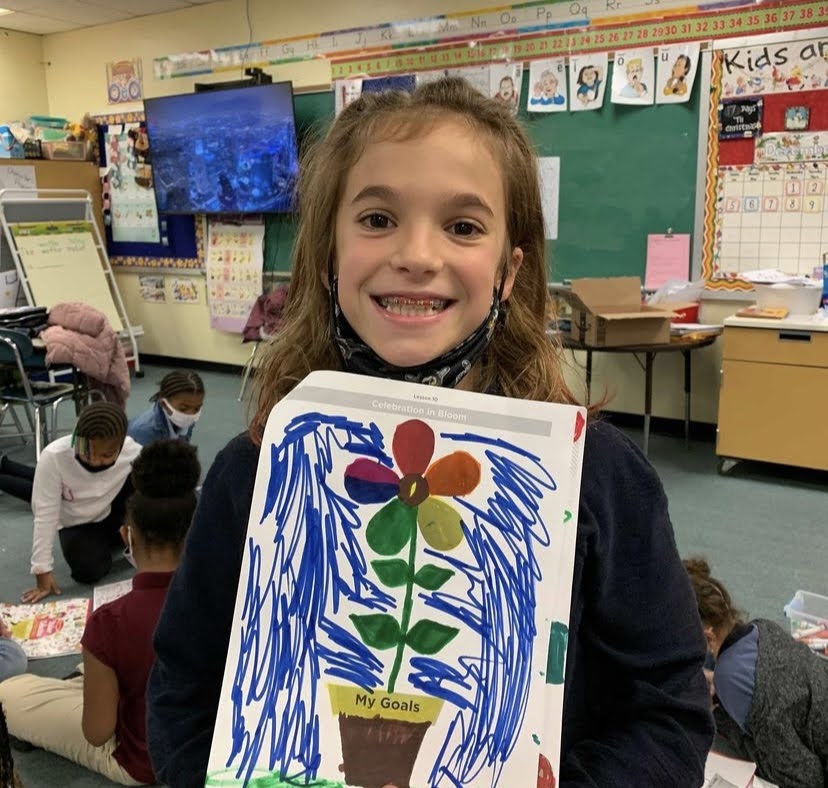 Fall 2021 was a special semester because we were able to return to in-person programming! 70 out of 76 program sites were able to have in-person programming this year, and 6 remained virtual. Our girls, mentors, and site facilitators were all so happy to gather together again.
Our programming served 876 mentees across Pittsburgh and Boston. We partnered with 13 college chapters that provided 523 mentors who dedicated time weekly to invest in the next generation of women. Our multi-generational program also includes professional women, our Strong Leaders, who numbered 142 this semester. They volunteered their time to invest in group mentoring and one-on-one matches to provide support, guidance, and career advice to our college mentors.
Empowerment and authenticity are at the heart of our program. We want to provide education, tools, and opportunities for our mentees, mentors, and strong leaders to lead, grow, learn, be empowered, and empower others.
Each semester our team takes turns visiting sites to offer support, and search for ways to continuously improve our program. Toiell, one of our Program Managers in Boston, visited SJP Lower Mills, this was her experience:
"When I went to SJP lower mills, The mentees were very energetic and excited for the program. During my observation, the week's lesson was on Jazz Jennings, who is a young trans girl and influencer. For the activity, mentees needed to draw themselves both with their mask on, and mask off, which allowed them to express who they feel they are to the world versus who they feel they are to themselves.

As the activity went on, many of the mentees began to cry when they realized how much of their identities they feel have to be hidden or are not accepted by everyone. Other mentees cried to show empathy and solidarity for their classmates. It was a rich experience to see how SWSG lessons were able to help mentees find a sense of community and belonging with each other."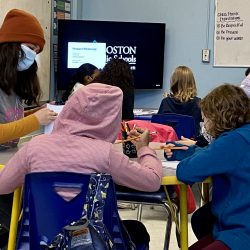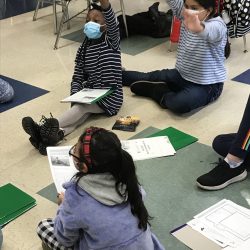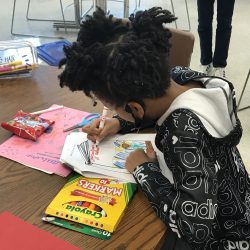 We love hearing success stories like these where our lessons truly impact the mentees. Learning from the experience of others, and knowing you are not alone can make all the difference in a mentee's life.
After each lesson, girls are given a time of journaling and reflection. Here are some of our favorite prompts and responses from this semester:
My dream or goal for the future is:
"To make the world a better place."
"To be good in school and go to college."
"I want to stand up for people."
"Being a woman to look up to."
I am a strong girl because:
"When I fall I get up and I never let things stop me."
"I try hard things and because I try my best."
"I believe in myself"
"I am confident."
Another way our programming builds confidence is by offering mentees a safe space to be honest and open. Abby, another one of our staff members, experienced this at one of her site visits:
"The mentors and mentees were spread across the classroom doing yoga poses and shouting affirmations. "I am Strong! I am Confident! I am Adaptable!" One mentee paused and said, "Honestly, I am in the fifth grade and I don't know what adaptable means." This was a moment of vulnerability and honesty.

A mentee asked for help because she was 1) comfortable enough to open up 2) engaged enough in the activity to make sure she was doing it right and learning from the affirmations. A mentor replied to her question/admission. She affirmed that it is okay to not know things and to ask for help. She said that "her definition" of being adaptable was being able to change when you need to, but maybe she didn't have a great definition herself. Then, she asked other mentors and mentees to help her define it.

She modeled that it was okay to ask questions and get support when you need it with no shame. You can also help a lot of other people who have the same question as you. The activity was more meaningful when everyone was able to really talk about the affirmations and believe them for themselves."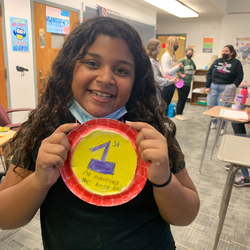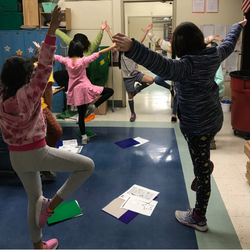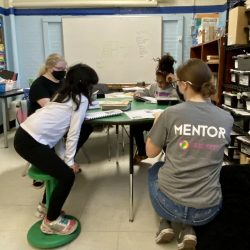 Small moments like this make all the difference. After going through our program:
92% of our girls exhibit higher levels of self-confidence
92% articulate their belief that they are leaders
95% learned a new skill
86% have demonstrated an increased sense of empathy and a desire to help others
92% have experienced strengthened and healthier peer-to-peer relationships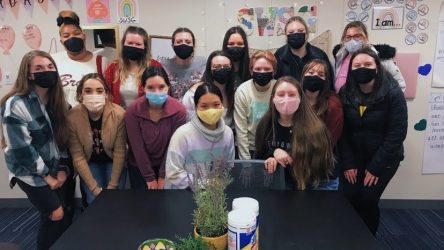 Mentors investing in the lives of our mentees weekly has life-changing impacts. Our mentees are not the only ones impacted. When asked how SWSG has impacted them personally and professionally, here is what two of our mentors had to say:
"Personally, being able to mentor and have that stability every week has helped my mental health a lot and has made me feel more connected to Boston."

"SWSG has been my favorite extracurricular activity during college. It has really helped me become more confident and comfortable being a leader. Being a mentor has also been a wonderful experience I have really enjoyed."
We are so thankful to have had a safe, successful, and fun fall semester. We are excited for the continued learning, growth, and opportunities coming in the spring of 2022!
Happy Holidays and Happy New Year!