With the end of the school year, we want to elevate some girl-focused organizations that we hold near to our own. Let's take a moment to recognize three exceptional organizations, all of which make empowerment for women & girls possible!
1. Girls on the Run
SWSG is all about inspiring confidence in our youth to reach their full potential. We believe confidence comes in many shades, and when it comes to building confidence on forming healthy habits, developing the mind + body connection and recognizing accomplishment, Girls on the Run takes center stage!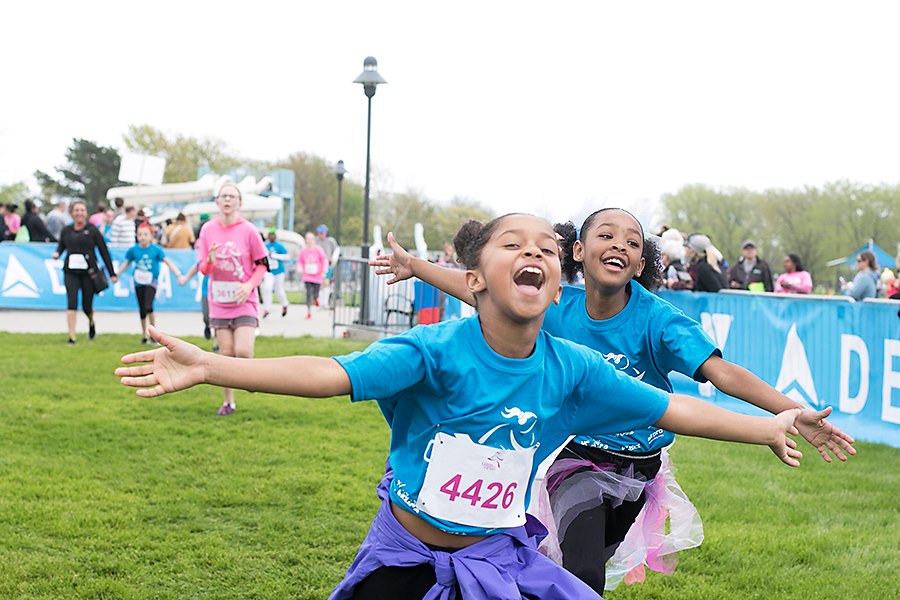 Girls on the Run teaches girls confidence at a time when society begins to tell them they can't. 
Girls on the Run reaches girls at a critical phase in their development to strengthen their confidence and inspire them to be bold through physical activity. Girls in the program follow a research-based curriculum that focuses on individuality, teamwork and social impact. Then, at the end of a season, girls engage in a non-competitive 5K to show them "a tangible sense of accomplishment and the confidence to be the author of her story." 
Girls on the Run is creating confidence through accomplishment. They offer programming for grades 6-8, making it a great opportunity for girls transitioning out of SWSG. Find a Girls on the Run council near you!
2. YWCA
Up next is an organization with over 200 local associations across the US and serves over 2 million individuals. The Young Women's Christian Alliance, or YWCA, directly confronts social justice issues with the goal of creating positive, lasting change on local and national levels. Moreover, their mission is to improve the lives of women & girls in multiple areas, including racial justice & civil rights, empowerment & economic advancement, health & safety, child care programming and more. 
YWCA is dedicated to eliminating racism, empowering women and promoting peace, justice, freedom and dignity for all.
From increasing equal opportunity and protections to providing safe and secure housing, the YWCA has plenty of resources geared toward the empowerment and protection of women & girls. So if you're looking to get involved or would like to learn more about a local association near you, click here to get more info! 
3. Girls' LEAP
The third organization on our list, Girls' LEAP, focuses on reducing victimization and associated trauma for women & girls, and is taking bold action to address the widespread community issue of gender and sexual violence in the Greater Boston area. Girls' LEAP partners with local schools and community centers to deliver self-defense training to girls aged 8-18 to empower youth to champion their own safety. Their program supports the development of key social-emotional skills including self-efficacy, non-violent problem-solving, emotional regulation, boundary setting and communication.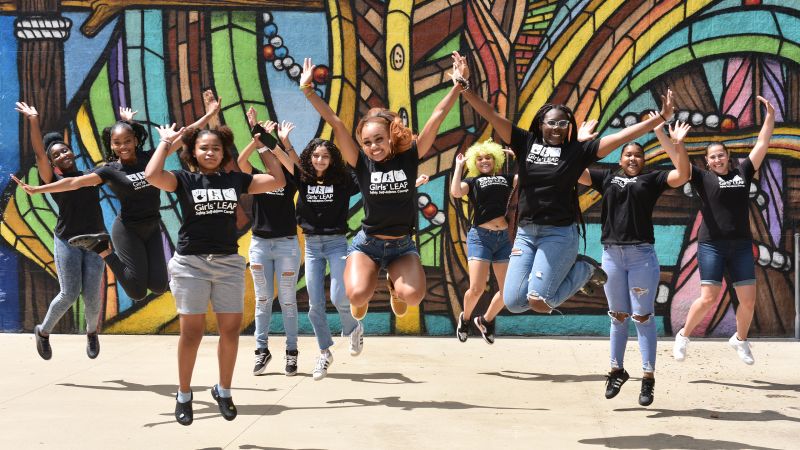 Girls' LEAP believes all girls and gender-expansive youth deserve to grow up safe and free from violence – and that empowerment is violence prevention.
Girls' LEAP is imparting the skills and confidence required to protect oneself. They use a variety of methods that have been proven to reduce victimization and associated trauma. Join them in creating a world where all girls and gender-expansive youth grow into powerful, capable adults realizing the power of their aspirations. 
We have a deep admiration for programs which hold similar values to our own. Whether it's underscoring the importance of  physical and emotional health with Girls on the Run, pushing for true equality with YWCA, or understanding the importance of self-advocacy with Girls' LEAP, together we are creating a future where women & girls are empowered to navigate society courageously with a sense of authenticity and belonging.