SWSG Pittsburgh Strong Awards Breakfast
Friday, August 11, 2023 | 8-10 a.m.
Westin Hotel & Convention Center in Downtown Pittsburgh
———
Join us for the 9th Annual Strong Awards Breakfast to celebrate the outstanding achievements of women and girls in our community on Friday, August 11, in Downtown Pittsburgh! The event will feature three exceptional women and girls and a company/organization advocate as this year's Strong Award winners. 
Attendees can look forward to a delicious breakfast and access to pre-event networking, exclusive merchandise, and a basket raffle that celebrates local businesses. All proceeds from this signature fundraiser will fund mentorship programming for our elementary school girls, who need our support now more than ever, as they face unprecedented stressors.
VIP Reception: We've heard your feedback! A VIP Reception will be held immediately following the breakfast at 10 a.m. where you, as a long-standing member of our community, can meet our event speakers, award-winners, SWSG staff & board, and network with SWSG sponsors and influential community members. Just add the VIP Reception on to your breakfast ticket to attend! 
Not in Pittsburgh on August 11? Get a livestream ticket to join us virtually in real time!
———
FEATURING:
LEANNE MEYER, KEYNOTE SPEAKER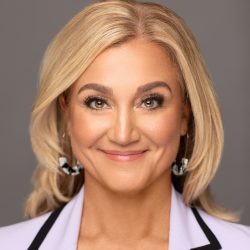 Leanne Meyer is the author of Climbing the Spiral Staircase, a critical guide for women seeking to gain control of their professional paths. She directs the Carnegie Mellon Women's Executive Leadership Academy and is the former executive director of the university's Accelerate Leadership Center at the Tepper School of Business.
Drawing from her thirty years of senior-level consulting and executive development experience, Leanne provides evidence-based methods to change business practices around the world. Her work focuses on assisting leaders in navigating critical inflection points where many have outgrown their professional identity and, given the demands and responsibility of their roles, need to change their perspectives regarding what is important. She helps leaders assess how they spend their time and what new skill sets and behaviors they need to develop. Her clients include several Fortune 100 large and midsize companies.
Leanne's career and creativity are anchored in leadership development—in helping people discover their potential, stand strong in their values, claim their worth, and believe in their talents to become the leaders they want to be in ways that embrace possibility and potential.
Her calling is to help leaders make sense of their lives through the reclamation of passion and purpose. Beginning in South Africa, Leanne had the good fortune to follow this calling on three continents in corporate, academic, and not-for- profit settings as a business leader, program designer and developer, entrepreneur, facilitator, speaker, educator, and coach.
Leanne resides in Pittsburgh, PA with her husband. She holds a master's degree in industrial psychology from the University of Johannesburg.
———
ELENA LAQUATRA, EMCEE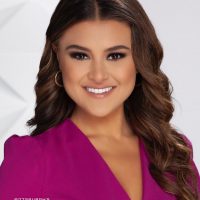 Elena LaQuatra is the morning traffic anchor and noon news anchor for Pittsburgh's Action News 4. Elena joined WTAE in 2015 as a digital content creator for 4 the 412. After a reporting and anchoring stint at a television station in Erie, Elena returned to WTAE to a general assignment reporting role in 2018. At the age of four, Elena lost 100% of her hearing in both ears to bacterial meningitis. After receiving a Cochlear Implant and spending years rehabilitating her listening and spoken language skills, Elena now excels in speech.
In her spare time, she serves as Mistress of Ceremonies for fundraising galas nationwide and as an ambassador to numerous non-profit organizations. Elena was crowned Miss Pennsylvania USA in 2016 and competed in the nationally televised Miss USA pageant.
Her greatest passions include mentoring young women, traveling to Europe, eating her way through Pittsburgh, and spending time with her husband, family and chihuahuas. Elena is an alumna of Point Park University.
———
CONGRATULATIONS TO THE STRONG AWARD 2023 WINNERS!
Organization Honoree: Pittsburgh Scholar House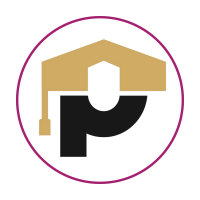 The Pittsburgh Scholar House (PSH) empowers single parents and their children to break the cycle of generational poverty. Through academic support, early childhood education, health and wellness programs, and affordable housing, PSH helps families thrive, providing valuable connections and a customized roadmap to success. Visit their website here.

Professional Woman Honoree: Dr. Christine McClure
Dr. Christine McClure, a Senior Research Scientist at the University of Pittsburgh, is an expert in disparities research. She's dedicated to creating more equitable spaces, policies, and practices, serving as Board Chair for When She Thrives and mentoring with various organizations, including Strong Women Strong Girls.

Young Professional Woman Honoree: Stephany Andrade
Stephany Andrade, a rising sophomore at the University of Pittsburgh, is passionate about community engagement. She's a part of Strong Women Strong Girls, interns at an elementary school, and founded A.P.P.L.E @ Pitt to bridge the gap between students and educators.
Elementary School Girl Honoree: Aziah Stevens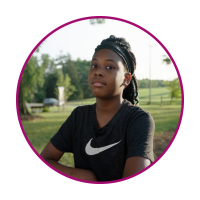 Aziah Stevens, a fifth grader at one of SWSG's program sites, is a kind and attentive student. She excels in math and science, enjoys art, and is known for her passion and big heart. Aziah looks forward to field trips and is eager to make an impact on the world.
———
The Seeds of Success Visionary Award recognizes individuals who have invested significant financial resources, time, and talent, into SWSG's mission of reaching as many girls and women as possible through mentorship. Visionaries are those who are committed to helping SWSG expand its programs far and wide with intention, resources, and capacity.
This year's inaugural award recognizes three individuals' contributions to the organization as founding members of the Seeds of Success Visionary Group. This group is committed to helping SWSG reach girls and women through Massachusetts, Pennsylvania, and beyond. Louise, Elaine, and Kristina are not only former board members and volunteers with SWSG, they've also provided hundreds of hours of leadership and guidance, as well as funding, that made it possible for SWSG to grow to its current state. Today, SWSG recognizes them for committing to help SWSG seek expansion at a critical moment in our story.